Monday 11/23/20: Submit Photo Essay Topic+College Registrations+More
A. Click the link on your laptop or scan the QR code with your phone to answer the question: "What photo essay topics are you considering for your project?"  https://www.menti.com/64wceqgq45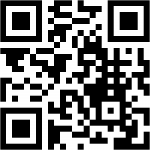 B. After completing the student photo essay analysis activity from 11/19/20, decide what topic/s you will explore in your photo essay.  Answer the following and submit to Teams assignment, "Photo Essay Topic Submission" by next Monday 11/30/20:
What is your topic/story of interest at this time?

 

What kind of photos do you hope to capture?

 

Why are you choosing this topic/story?

 

What do you hope viewers will get from your photo essay?
C. Submit the following notes to the Teams assignment "Notebook Check 11/24/20" ASAP:
11/12/20- Brian Harkin Interview Questions
11/16/20- Lifestyle Portrait Photography Notes+Summary
11/19/20- Student Photo Essay Questions
11/20/20-Photo Essay Tips Video Notes
D. Begin your college registrations for Chaffey and San Bernardino College to get your free college credits for passing my course with a "B" or better!
Chaffey College App -PowerPoint pdf
SBVC College App PowerPoint pdf
*If you already have a college ID for these, you can skip right to the next step to enroll in my "college course".  Follow these steps to enroll in my Chaffey course and then again for the SBVC course: