Thursday 9/8/22: Your World Photo Project Critiques
Today's Agenda: in this order!
Turn in Your World photo project, if you haven't already!
Post your project link to the class Padlet Gallery Wall (steps 1-2 below)
Complete, post, and turn in the 7 Lightroom tutorials from last Friday
Your World Photo Critique Worksheet (step 3-4 below…and we'll have time tomorrow to complete the last step)
---
Your World Photo Project: Padlet Gallery Wall + Critiques
Everyone will be posting ONE photo along with a link to the blog post for "Your World" project on the Padlet class gallery wall.  These will be used so that you can view the work of your classmates and complete the assigned critique worksheet. Keep reading for all the steps!
Step 1: Go to Teams & open the first channel ("Class Blog and Padlet Links") to locate the Padlet link for your class period.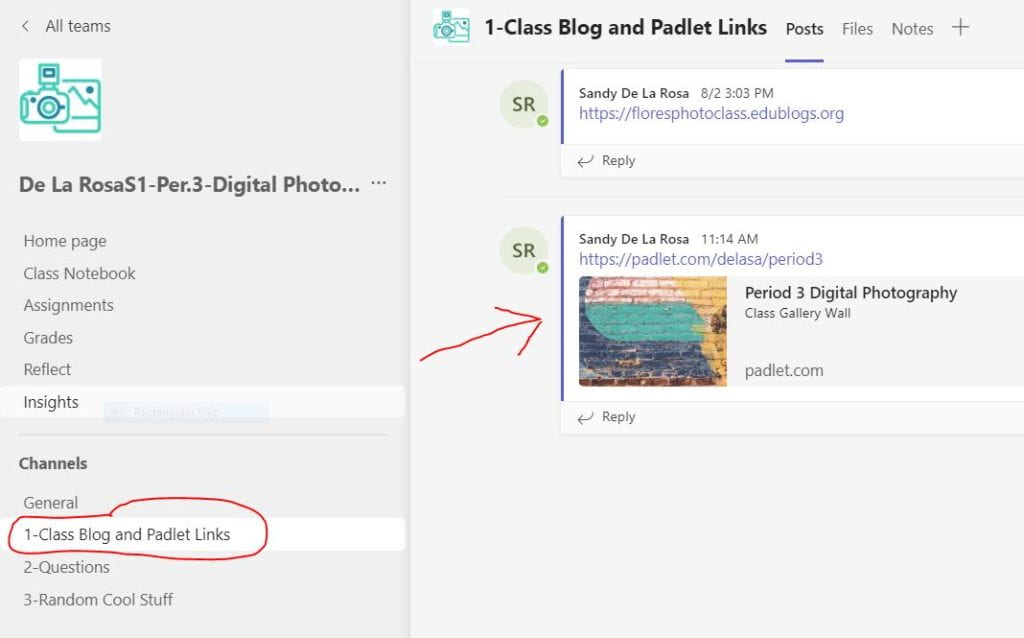 Step 2: Add your entry to the gallery wall on Padlet:
To add your photo & link, locate the circle with the plus sign (+) on the bottom right.
In the Subject area type My World + your name.
Use the first icon to upload your favorite of your 5 photos (one photo only!).
Once it loads, copy and paste the direct link to your project blog post underneath (where it says "write something…").
Then click Publish on the top right.
Click the screenshot below to see the steps and an example of what it should look like when published: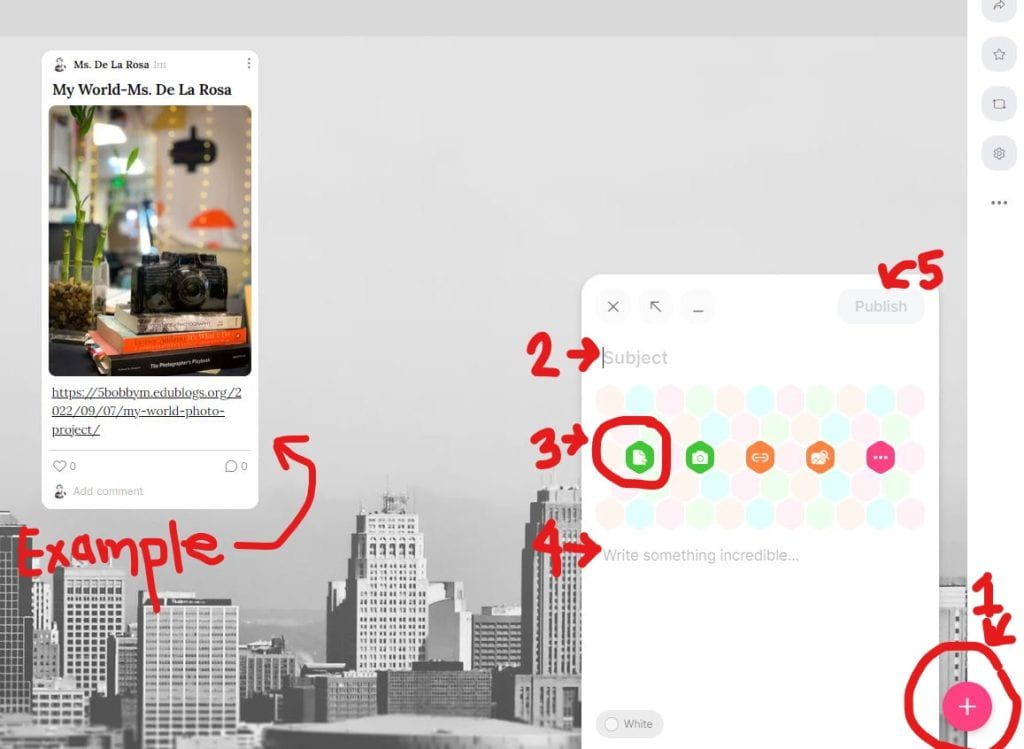 Step 3: You might need to wait a few minutes until others have also uploaded their photo & project link. Then click on the links to check out all the projects!
If you're asked for a password to view, it is "photo" (without the quotation marks).
Step 4: (Do not begin this step unless you are done with EVERYTHING else!) Follow the instructions on the critique worksheet to complete TWO critiques for different classmates. Save the worksheet on your One Drive, fill it out, then save again. I will collect in Teams tomorrow. Critique Worksheet