Tuesday 2-22-22: Digital Collage Project Inspiration
Today's Agenda:
Turn in past due assignments relating to the digital collage project
Begin your digital collage-read and watch the PowerPoint instructions first!
Links to famous collage artists!
---
PowerPoint: Digital Collage Project Criteria and Videos
---
Check out some famous collage artists!
"Romare Bearden was an African-American artist, author, and songwriter. He worked with many types of media including cartoons, oils, and collages. Born in Charlotte, North Carolina, Bearden grew up in New York City and Pittsburgh, Pennsylvania, and graduated from New York University in 1935." -Wikipedia
Romare Bearden Collages-Google Images
"Wangechi Mutu is a Kenyan-born American visual artist, known primarily for her painting, sculpture, film, and performance work. Born in Kenya, she has lived and established her career in New York for more than twenty years." -Wikipedia
Wangechi Mutu Collages-Google Images
"Known for her incisively political collages and photomontages (a form she helped pioneer), Hannah Höch appropriated and recombined images and text from mass media to critique popular culture, the failings of the Weimar Republic, and the socially constructed roles of women. After meeting artist and writer Raoul Hausmann in 1917, Höch became associated with the Berlin Dada group, a circle of mostly male artists who satirized and critiqued German culture and society following World War I." -MoMA
"When Elise Swopes first joined Instagram in 2010, she couldn't have imagined that she'd one day be featured on billboards, in commercials, and on mood boards at agencies across the globe. She just knew that the phone in her hand held an incredible power, one that would allow her to inspire others while showcasing her unique vision.
​Since then, the self-taught photographer and graphic designer has used her business savvy to spin influencer marketing on Instagram into a full-fledged career."
IG: @swopes (blocked on school devices)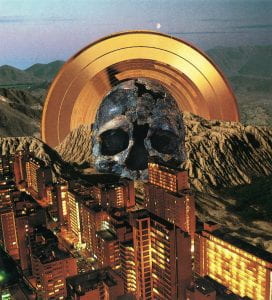 Jesse Treece is a collage artist living in Seattle, Wa whose work screams of the simple, yet ever complex, interpretations of both the mundane and whimsical facets of life.