Tuesday 4/12/22: Photographer Spotlight-Due TODAY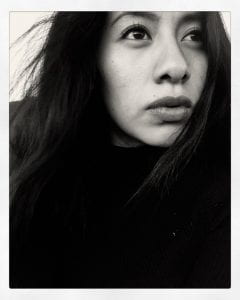 Luvia Lazo
Check out the work of Luvia Lazo by exploring the links provided. Then answer the 5 questions below on your blog.  Turn in to Teams before the end of the period! Even if it's incomplete, turn it in!
I hope the sites are not blocked! If a link ends up blocked, that's okay, that is why I provided more than one. The PDF link will work for sure. 🙂
https://www.luvialazo.com/ Besides exploring the images on the home page, also click on "Projects" and browse through both projects listed there. 
Here is a PDF version of the article, in case it's blocked or requires subscription: Luvia Lazo New Yorker Article_PDF Version
Questions to answer on your blog:
What does Luvia Lazo's work look like? (How would you describe her photos to someone who hasn't seen them?)
Where is she from and what community does she represent?
Based on the article, what are some things that she explores in her work (themes, techniques, inspirations)?
What do you think of her work?
How is Luvia Lazo's work similar to Tommy Kha's work?  And how are they different? (Consider the look, the themes, and the techniques, etc.)
We will share answers on Wednesday!