Friday 8/25: Finish & Post Camera Angles Toy Project
Today's Agenda:
Continue uploading, editing, and exporting photos.
Post and Publish Camera Angles Project and Turn in Link on Teams
---
Camera Angles Project Posting Instructions
Add a new post to your blog titled, "Camera Angles Project: _________" or "My Toy Story Project".
Click on Add Media, click on "Create Gallery", then "Upload Files" to upload your 8 photos. In the captions under each photo, type the camera angle it demonstrates. Make sure the settings match the ones in the screenshots below before you insert gallery into the post.
Please arrange the photos in the order they were listed!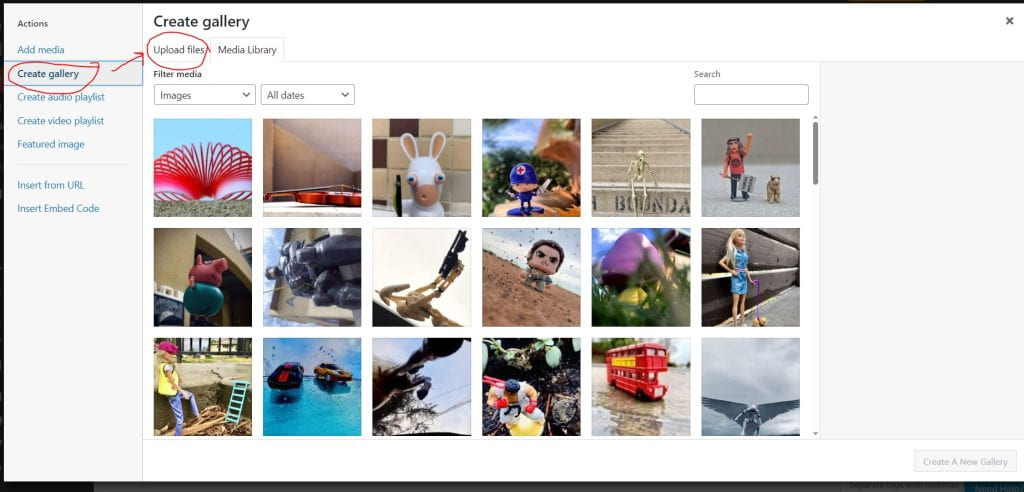 Publish your post.  Click on your published link to view on your blog.  Copy that URL and attach it in the Teams assignment. Yay, you've completed your first photo project! 🙂