Tuesday 2/9/21: CATEMA Enrollment + studio time
Today's Agenda:
Class question on Menti.com
CATEMA Enrollment (for those who have College ID numbers)
Work on Assignments: Flat Lay Project and Past Due Assignments
---
I have a question for you!
Some believe grades motivate students, and without grades, students wouldn't be motivated to learn. What are your thoughts?
Click link or scan code below to share your thoughts!
Or scan QR code from your phone: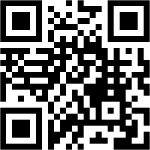 ---
I will walk everyone through the steps of enrolling on CATEMA once you have your college ID numbers. Even if you don't have any yet, pay close attention so you can do this on your own when you do!
https://catema.com/acsys/home.php
---
Flat Lay Photography Project is due tomorrow! 
Some of you are also still missing past assignments. This is your time to work and get help in the process.