Friday 8/26/21: Camera Angles Photo Project!
Today's Agenda:
Camera Angles Pop Quiz! (on Teams)
Camera Angles Project Instructions
Photographer Video
---
Go to Teams Assignments to get the Quiz link for your class period!
---
Before you take more photos on your phone, make sure you do this:
---
Due Wednesday Sept. 1, 2021.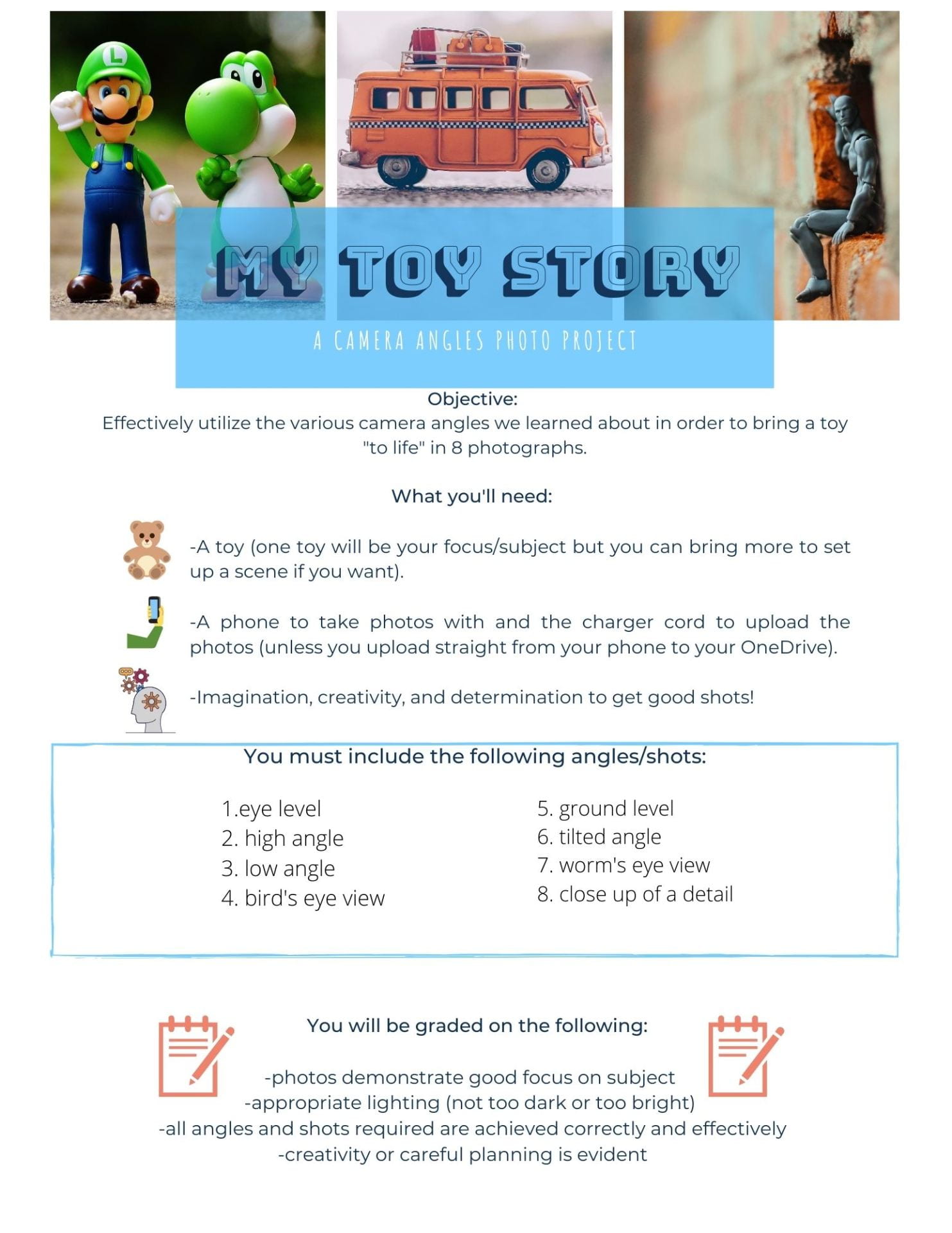 EdPuzzle Class Code: kopvehh
YouTube Version of video above
Student Examples from Distance Learning: